This xkcd strip for December 31, 2018 had the following plot: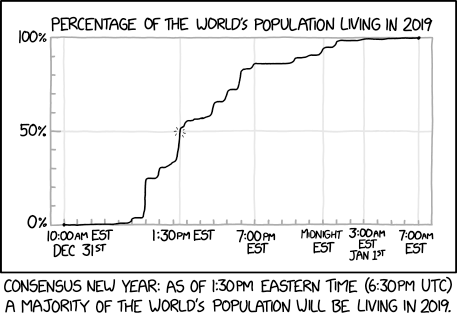 How may I use CountryData with DateListPlot (or other related functions) to reproduce this plot?
I know I am able to retrieve the population for each country from a call to CountryData, but I had been stuck trying to figure out how much of a country's population is in a given time zone. Is there any function I am missing to be able to make this plot? I'll appreciate any pointers!